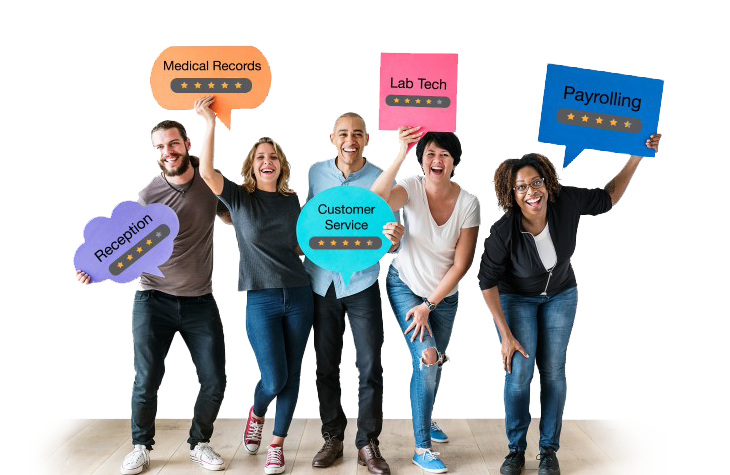 METABYTE

®

TEAMANICS

™
Teamanics is a peer network empowering talent acquisition and career advancement for the new world. The employers are increasingly seeking skill-based workers for specific jobs without long-term commitments. Teamanics fills the void of career planning for employees and quick, streamlined hiring for employers by combining AI, community insights, and new business models.
About Metabyte Teamanics
Metabyte's Teamanics is a disruptive service that leverages collective insights of an online network to help people get hired or advance in their careers. Members build a reputation for their skills with ratings from their social network of current and past peers. Members can give or get career advice from their peers and from others in the Teamanics network. Members can also share experiences and successes for non-business purposes. We are transforming the $50 billion hiring industry of 53 million workers by using AI and peer ratings to replace manual job matching. Our skills-based SaaS platform revolutionizes hiring, solves labor shortages, and creates career advancements. We predict skill adjacencies to help people advance (e.g., a $15 barista moved up to a $20 medical receptionist job and entered healthcare). Contingent workers are employed by Metabyte or a partner, and placed at a customer. Direct hire workers are employed directly by the customer.
History and Need
After a successful history in staffing & tech services, Metabyte created Teamanics to empower the population of skills-based workers and provide them with cross-industry career paths. This includes a large workforce of hourly workers who often change jobs, but receive minimal career advice. With each job change they seem to start over. Though workers have many transferable skills, traditional job matching systems are not able to identify them. Teamanics is founded on the principle that humans are genetically wired to keep improving themselves, and most people are naturally helpful. Teamanics bridges the gap.